Welcome to Willow Hair
We are a boutique hairdressing salon located on Sydney's Northern Beaches. We aim to provide an experience that allows you to relax and enjoy the time you've taken out to indulge yourself in a bit of 'me' time.
We offer a range of styling, cutting, colouring, colour correction and hair smoothing/treatment services. The Willow team are passionate about building relationships with every client to ensure you look and feel wonderful every time you leave the salon. Our staff are highly experienced with a team of Art Directors and Senior Stylists. We stock Davines, Paul Mitchell, Cloud Nine, Reuzel, Cureplex and more! We specialise in cutting, colouring, colour correction, styling, hair-up and hair treatments.
Cuts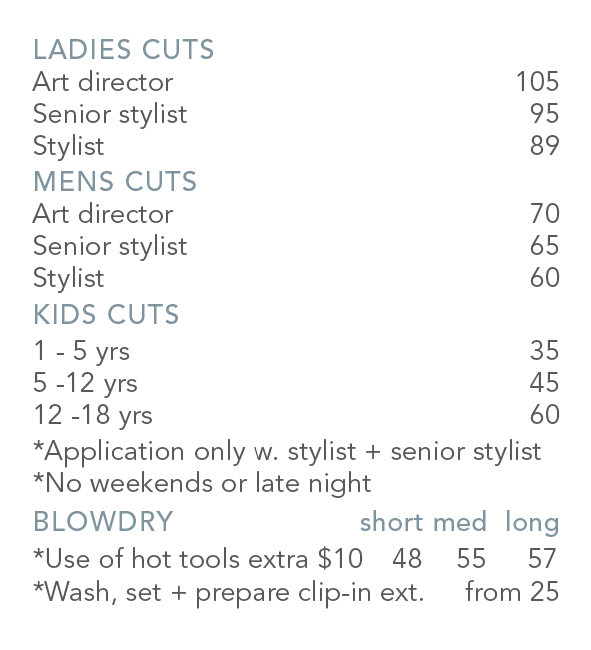 Colour
Styling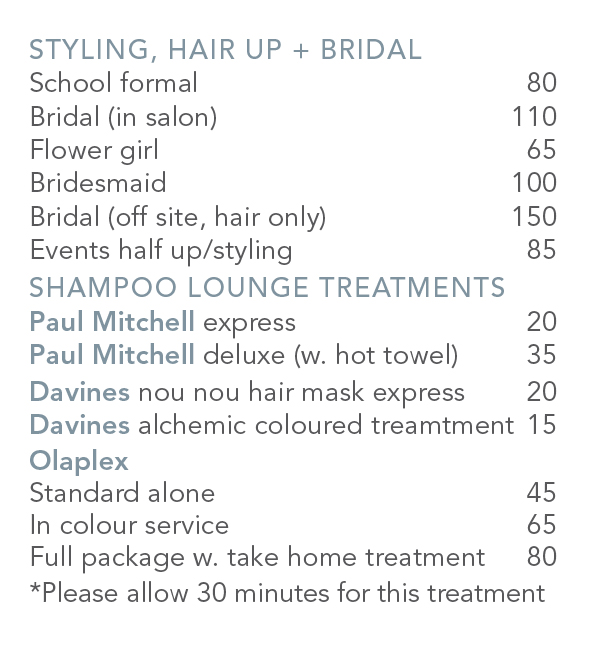 Treatments
Our Products
All products can be purchased in the salon.
The Willow Service
At Willow we specialise in all corners of the hairdressing industry, keeping up to date with the latest current trends and product information.
Willows staff are trained and specialised to give you what you are asking for .
Please see our about us page to see the best stylist suited to help your personal request.
We take pride in achieving what your after and whats best for you.
Promotions
During your birthday month, get 10% off your next service;
Recommend a friend and get 20% off your next service;
New clients, yes we value everyone that chooses Willow and for that we offer a 15% discount plus a treatment valued at $35 for all new clients when they return for a 2nd visit;
Feedback forms, this isn't something we hand out regularly but if you require a feedback form they can be obtained from reception, completing a feedback form entitles you to 10% off your next service.
Vouchers
The perfect gift for anyone. Vouchers can be exchanged for services (hair cut, hair colour, hair treatments) and are valid for 3 months from purchase date.
Please talk to our staff about purchasing a gift voucher when you next visit Willow.
Community
Willow as a business like to get involved in all community fund raising whether its a annual events or something thats just popped up . please come in and ask if their is anything we can do.Our main contributions are:
schools
world vision
sporting events
lions club
rsl club's locally